Noivas Bridal Dresses Mobile App
Noivas have a new mobile app on the app stores, both android & IOS. If you are looking for the perfect dress for your wedding, then you should download the app and browse through the beautiful collections. Noivas displays bridal dresses from the best wedding dresses designers worldwide. Your special day deserves a special elegant dress that will let you shine as a princess.
Mobile app features
The unique and beautiful design of the mobile app reflects Noivas classy bridal shop.
The app has an elegant and pleasant design, thus making it easy for you to navigate and browse. Another nice feature is the photo gallery. Various photo albums for different collections of bridal dresses and evening dresses. Also you will notice a special section for flower girl dresses. Noivas provides you with all your wedding dresses and accessories due to the large choice of lovely bridal dresses in any of their shops across Lebanon.
Screenshots: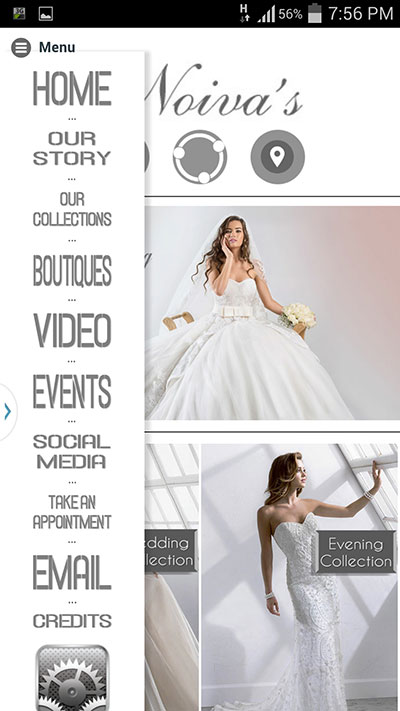 A side menu displays an easy navigation.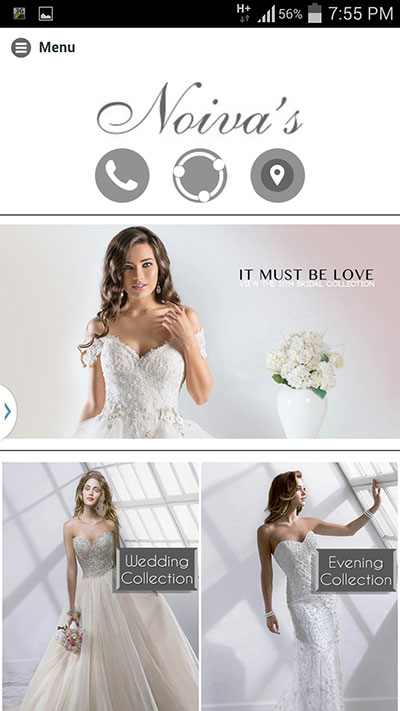 Lovely wedding dresses fit for a princess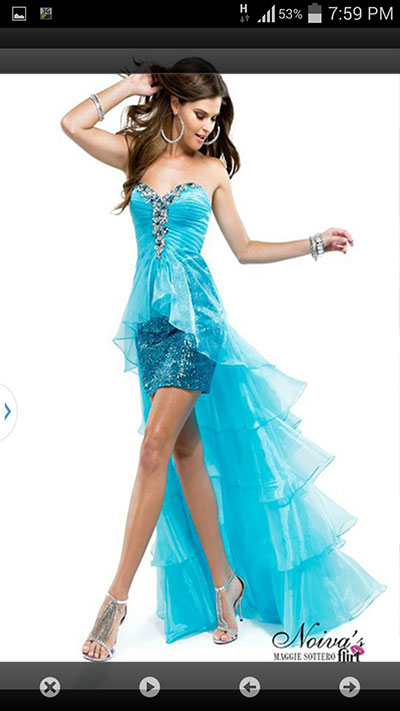 an elegant blue evening dress suitable for a wedding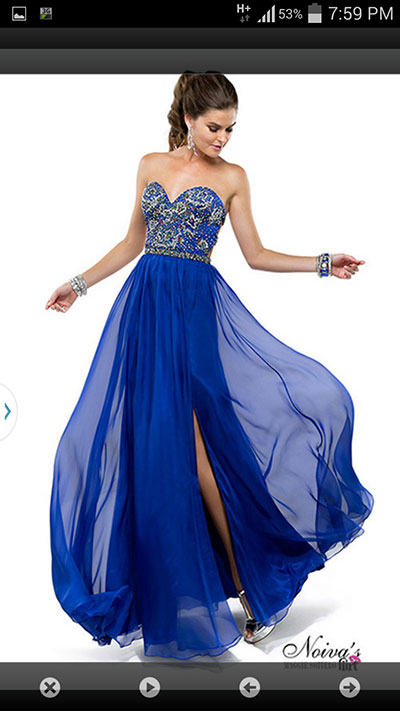 A lovely royal blue chiffon evening dress with lovely embroidery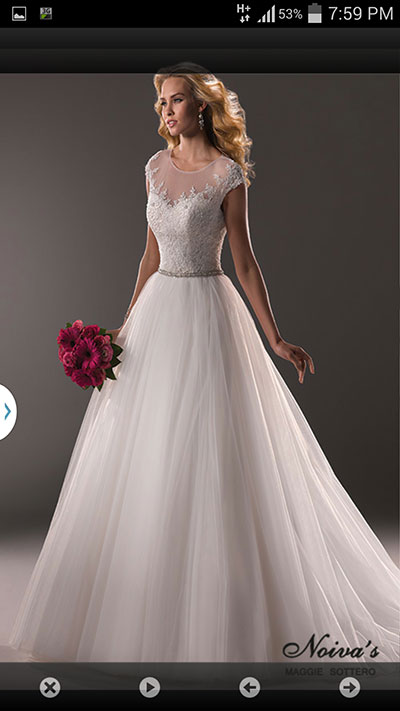 A simple yet elegant wedding dress that flows naturally, with lovely embroidery across the top.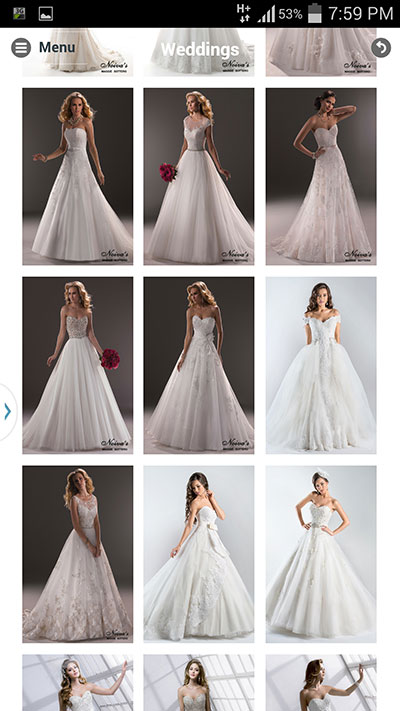 A large selection to suit any bride style for that special day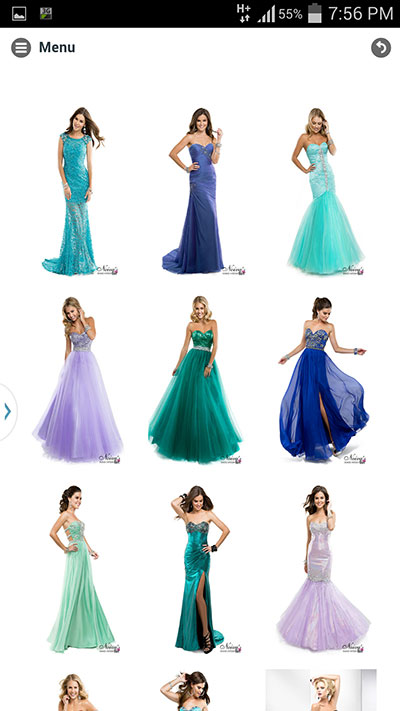 Evening dresses that are classy, elegant and sexy fit for a royal wedding.
What's in it for you?
Downloading the mobile app will keep you updated with the latest collection available at Noivas stores.
Therefore you will be among the first to see the new collection.
You can put it in your favorite folder so that you can view it later and share with your friends.
Receive notifications when new arrivals are available at the stores.
Also you can contact Noivas with one touch to arrange for an appointment or a wedding dress fitting at your convenience.
Download Noivas mobile app
Visit the app stores and download our app so that you can enjoy staying up to date with the latest wedding dresses from famous worldwide designers.
Download the Android version: click to visit Google Play Store
Download the IOS version: click to visit itunes store
Noivas mobile app was designed & developed by Dynamic Dezyne.